I've been eating southern-style collard greens for as long as I can remember. My grandmother on my dad's side (may she rest), used to whip them up special for me pretty much any time I wanted them. And I wanted them a lot. Both of my grandma's killed it in the kitchen, and their knowledge poured into my mom, and now it's all mine. I love pork, but I know there's a handful of you who don't eat it. This version is pork-free but it absolutely does not skimp on flavor. These greens remind me of the women I was raised by, and it's very near and dear to my heart. We never measure anything, but of course I'm going to give you measurements to start off with, and adjust to your own personal liking.
The base of the broth is made with high-quality chicken stock, not broth. Be 100% sure you're buying the best quality chicken stock if not using homemade. The stock is full of serious flavor, which permeates through the greens slowly, making them MELT IN YOUR MOUTH DELICIOUS! I repeat, make sure the chicken stock is the highest quality you can buy (if not make). Also, greens can be kinda bitter, so it's important you learn to balance these flavors by giving it a splash of acid (apple cider vinegar, preferably with the mother), and a bit of sweetness (wildflower honey). What if you can't find wildflower honey? Then use whatever you have access to. You'll also want to add some heat to your greens, the level is up to you.
Low and slow is the best way to cook southern-style collard greens, in my opinion. No need to rush, this is a low-country kinda dish, so let these aromas permeate your kitchen and enjoy the end results. I first posted this recipe to my Instagram account last year, and folks have made it for their families during holiday season. Everyone who's tried it so far has loved it, and I think that has a lot to do with how I instruct you to prepare it. I want you to really make this yours, so as always, taste as you go!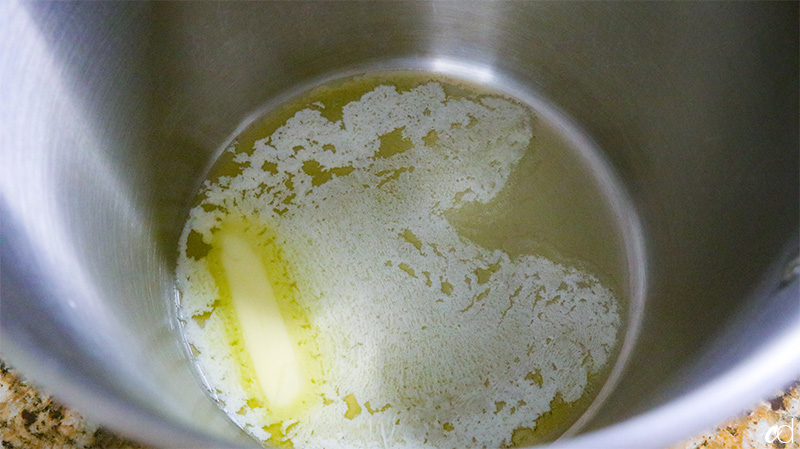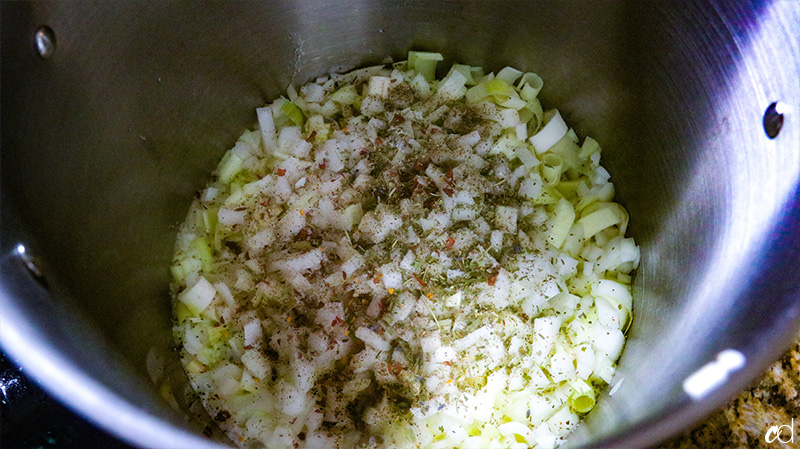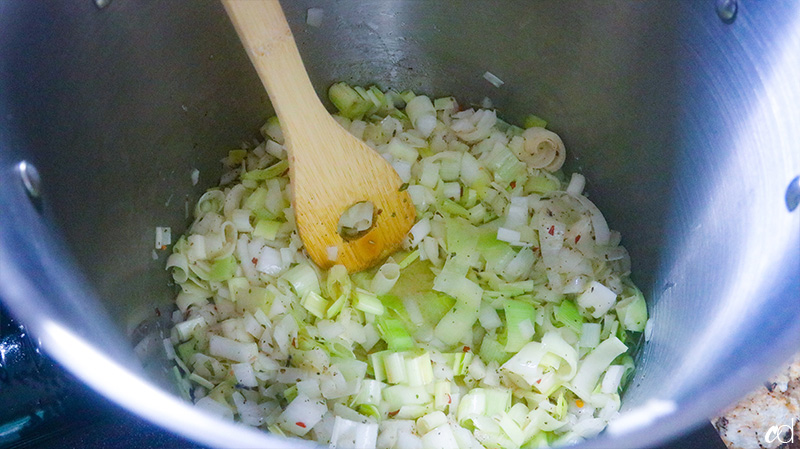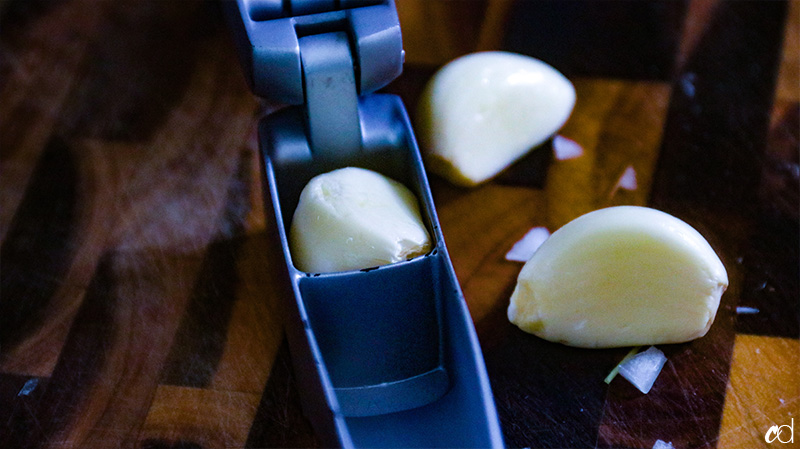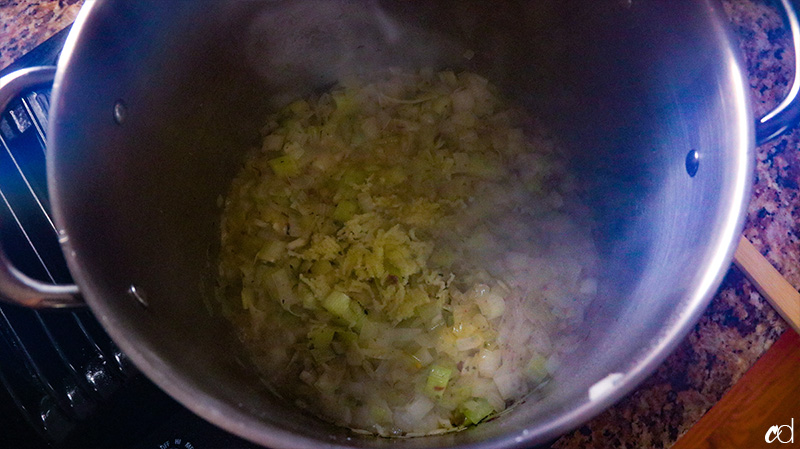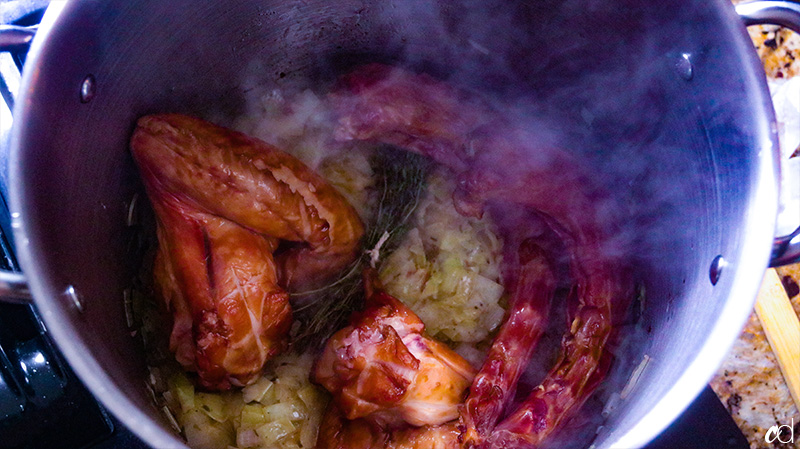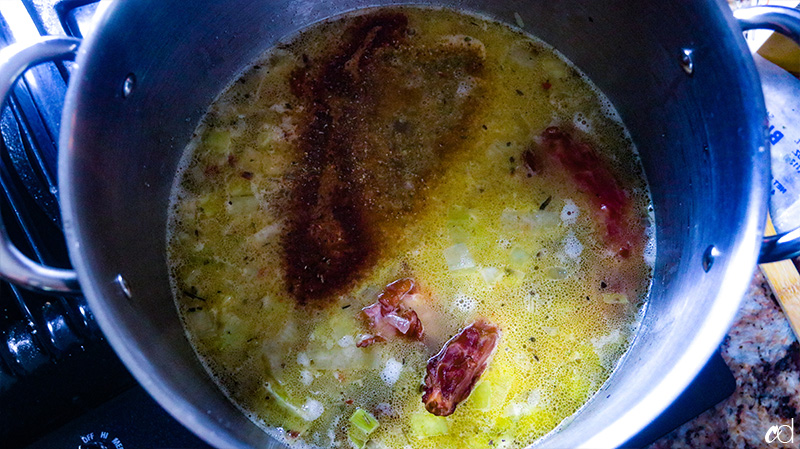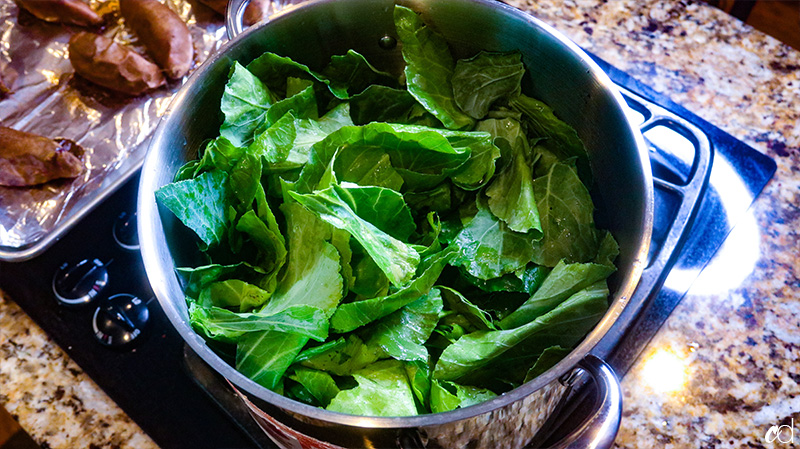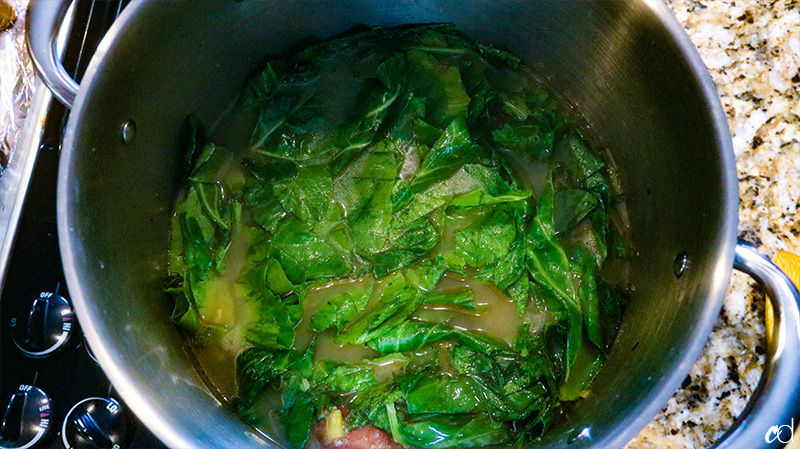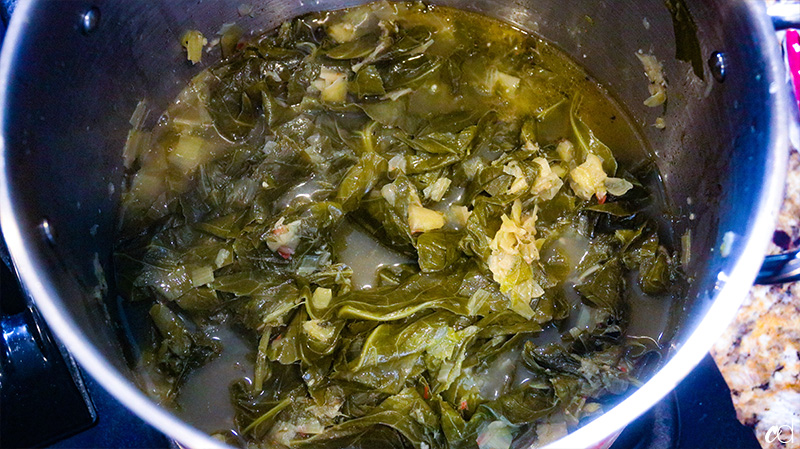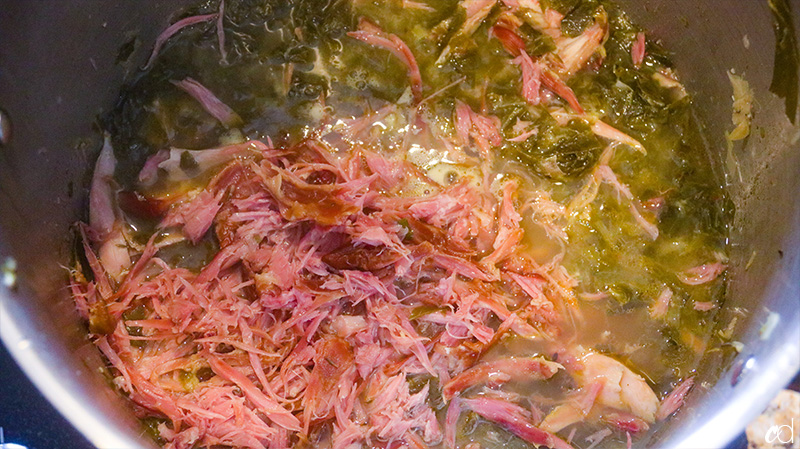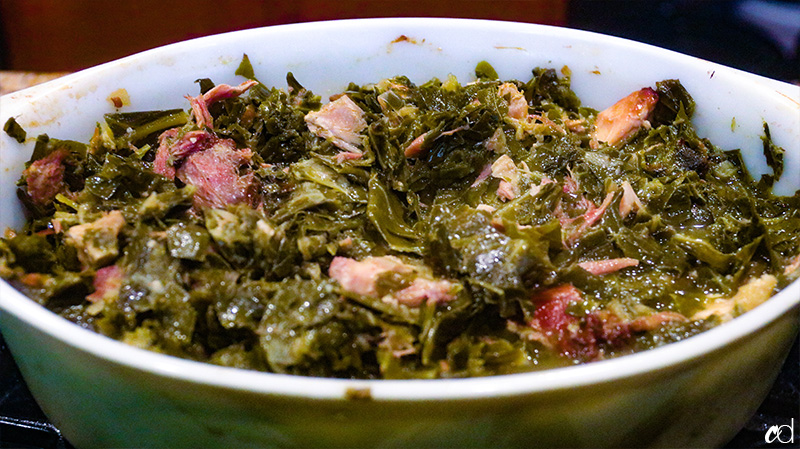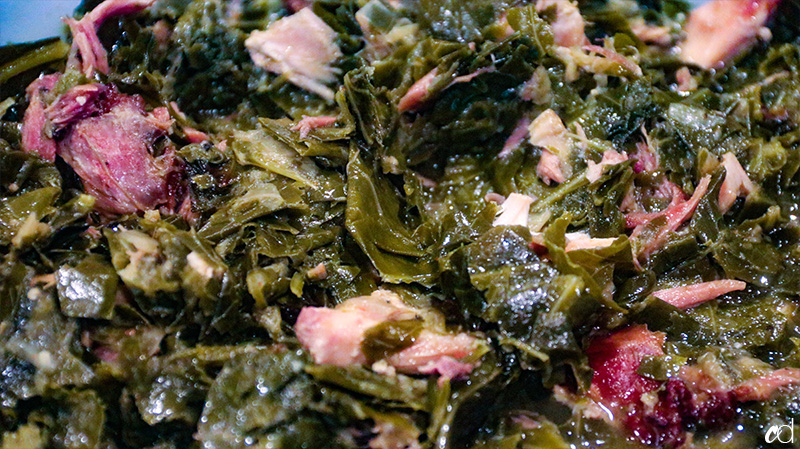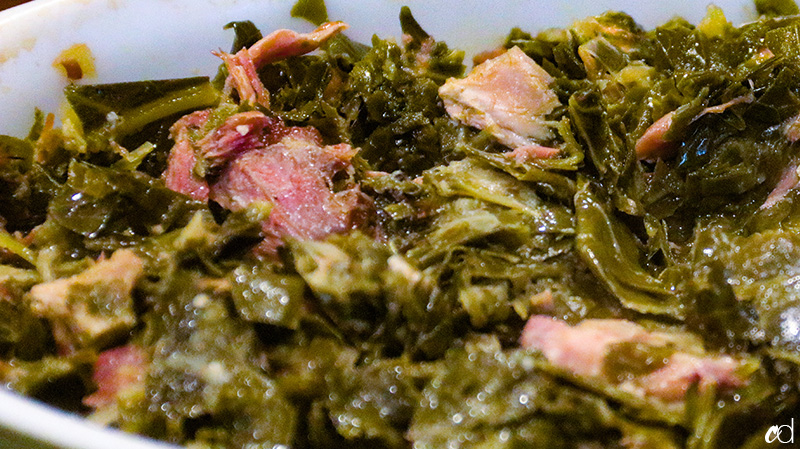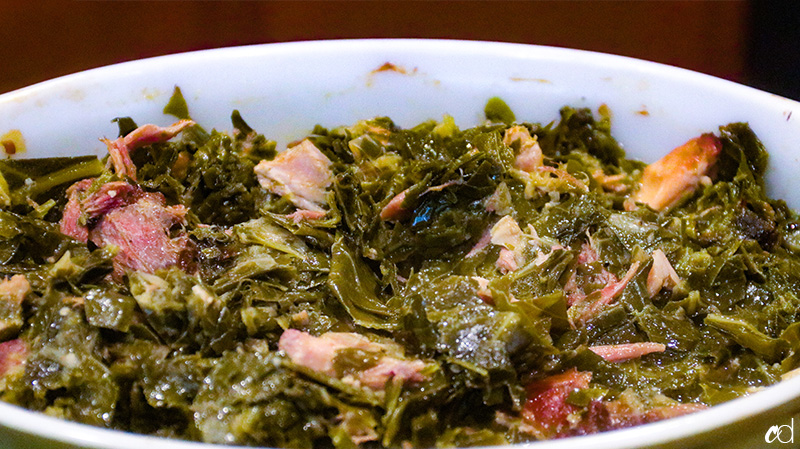 I use two pre-made spices for this recipe, by The Gourmet Collection (links in recipe). I purchase mine from either Tuesday Morning, Marshall's, or TJ Maxx. They've also been spotted at World Market. If you cannot find them, here's the ingredients list for both, so you can substitute with what you have.
Smoked Paprika, Garlic, Chili & Chives Spice Blend
smoked paprika, garlic, onion, sugar, red bell peppers, tomato flakes, black pepper, chili, chives, lemon peel, oregano, rosemary
Garlic & Onion Spice Blend
garlic, onion, salt, soy bean, carrot, coriander, sugar, black pepper, red bell pepper, parsley, oregano, turmeric, cumin, sage, chives.
These were so amazing. If you'd rather use pork, such as hamhocks or fat back, etc. instead of the smoked turkey, feel free! I've made them with either protein, and they come out succulent no matter what.

Southern-Style Collard Greens with Smoked Turkey
Ingredients
4 large bundles of collards, stemmed and chopped
1 stick butter (salted)
¼ cup olive oil
2 large leeks, chopped and rinsed thoroughly
1 medium yellow onion, chopped
1 tsp crushed red pepper flakes
1 bundle of fresh thyme, tied with kitchen twine
1 tsp herbes de provence
1 tsp garlic & onion mix (SEE NOTES BELOW)
1 tsp smoked paprika, garlic, chili & chives mix (SEE NOTES BELOW)
2 tsp - 1 tbsp kosher salt
1 tsp black pepper
3 cloves garlic, chopped
2 smoked turkey necks
2 smoked turkey wings
1 qt high-quality chicken stock (not low sodium)
3 cups water
¼ cup apple cider vinegar
1 tbsp wildflower honey
Instructions
these are eyeball measurements to get u started. please taste as u go and adjust to your liking.
the spice mixes I used are from The Gourmet Collection - found at Homegoods, Tuesday Morning, online, etc.
remove the stems from your collard greens. rinse them thoroughly to remove any dirt and sand. roll the leaves up and chop them into manageable pieces.
Sauté the leeks and onion in the butter and olive oil over medium heat. Add kosher salt, black pepper, crushed red pepper. Cook until the leeks and onion are translucent, about 7 minutes. Add the garlic and cook for 1 minute. Add the thyme bundle, and smoked meat. Stir for about a minute to help the thyme release its flavor into the onion mixture. Pour in the chicken stock and water, then add the spice blends. Bring to a simmer and cook for 30 minutes with the lid on. Taste the broth mixture, season to taste/adjust. When you're satisfied with the flavor, add the collard greens. Push them down and stir them around until they're submerged. Cover and simmer on low heat for 1 hour. Add the vinegar and honey, and cook and additional 30 minutes to 1 hour or until the collard greens are melt-in-your-mouth tender and the smoked meat is falling off the bone. Taste and adjust thru each step.
Disclaimer: Please note that some of the links on each post, recipe, and/or page may be affiliate links and I will earn commission if you make a purchase through those links, which helps support the site. You are under no obligation to purchase any products through any affiliate links posted here.