I think every household should keep a tub of duck fat in their fridge or freezer. The stuff is just luxurious. It's like butter's bougie cousin who shows up to family functions in a fur coat and kitten heels while everyone else is in jeans and flip flops. I do understand that it's not as widely available as it should be, so if you absolutely cannot find duck fat, just keep it a butter thing. These crispy smashed garlic and herb duck fat potatoes are a great addition to your steaks, chicken, oceanic protein, etc. They're even fabulous on their own.
This isn't really a "recipe", it's more of a technique. Why isn't it a recipe? Because amounts will always vary. I don't even know how many potatoes I used here, I just adjusted the amounts of fat to potatoes as I saw fit. You'll do the same. You can do this with one potato, two potatoes, three potatoes, or 20 potatoes — it truly does not matter. Adding duck fat to your potatoes is the adult thing to do, trust me on this.
I would sit here and yap about my undying love for the potato, but we'd be here all damn day, so let's just get into it…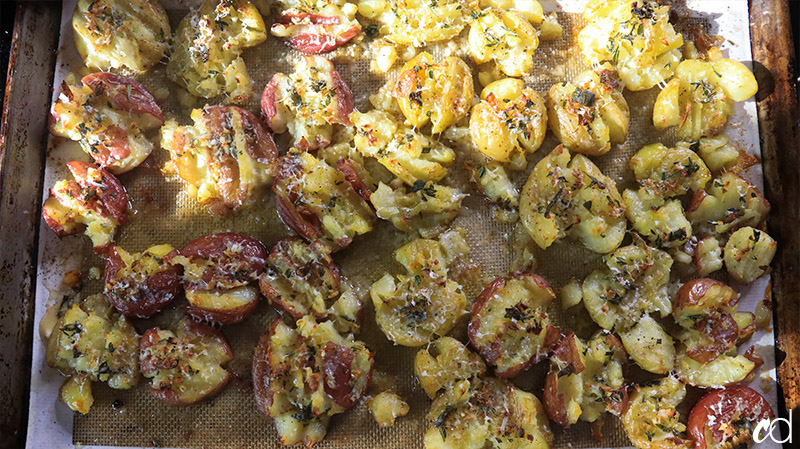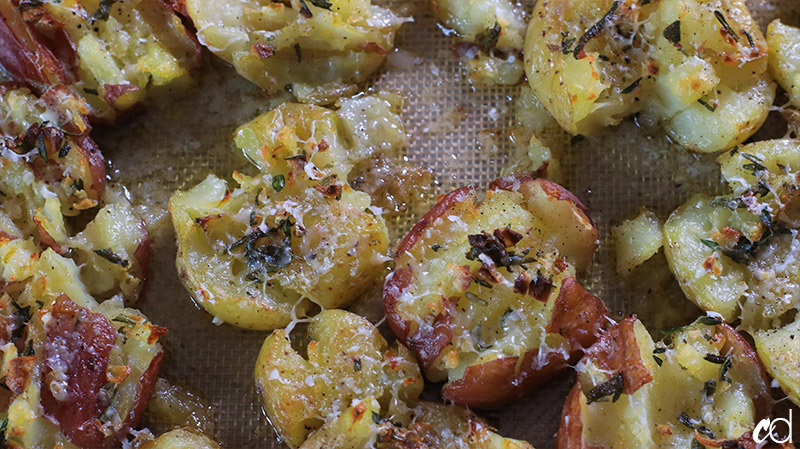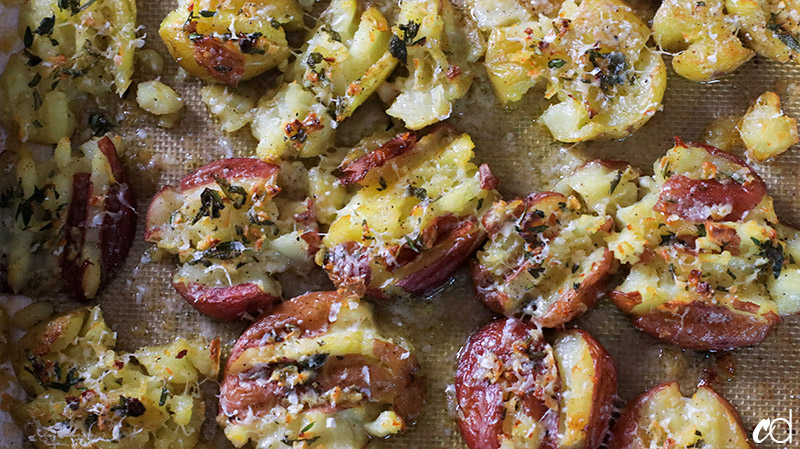 They're beautiful, and taste amazing. You will more than likely have leftover duck fat butter, so cover it up tightly and use it for another day. Although I used silpat to roast these, I recommend you don't. You want the bottoms to get nice and crispy as well, so avoid using anything that can deter that. You could use foil instead if you're adamant about easy clean up.
Print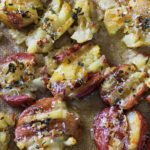 Crispy Smashed Garlic and Herb Potatoes
---
---
---
Recipe Card powered by
Disclosure
: This site uses various affiliate links. If a purchase is made using one of our affiliate links, we receive a small commission which helps support our efforts. You are under no obligation to make a purchase, but you're
greatly
appreciated if you do. Please read our
Privacy Policy
for more information.