I'll never forget it. It was 6 o'clock in the morning, and I was passed out asleep. I get a call from my dad, telling me in a sad, apprehensive and somber voice, that my youngest aunt on my mom's side had passed away from breast cancer. All I could do was let out the heavy dreaded sigh I'd been holding in since I heard she was swiftly fading. Then the tears came. I had planned to go see her on Thursday of that same week, but she died two days before I even so much as packed a bag to head down south. It really rocked our family's world that the youngest of my grandmother's 13 kids was the first one in the family to suffer from cancer and eventually succumb to the disease. The last time I saw my aunt, she had all of the cancer removed and she was doing really good…happy and seemingly healthy, in great spirits.
But then the cancer came back, and it came back with a vengeance. I was heartbroken I never got to tell her I loved her for the very last time. Selfishly, I don't think I would've been strong enough to see her in the condition she was in, but I still regret not being able to tell her I loved her one last time. I'm sure she knows, though. The fact she died two days before I was supposed to go see her, really tore me up. She was so beautiful, so young, so kind and didn't have a mean bone in her body. I know everyone says that about a loved one, but no — seriously, my aunt was a model citizen. She was perfect. Her smile would light up a room — it's one I'll never forget in my entire life, and she could cook her butt off! She was the baby of the family, and I think about her a lot. I see her face in my mom's face, and all of my aunts and uncles, and especially my grandmother's. I know she's looking over all of us, and I just hope she forgives me for not getting down to North Carolina fast enough to give her a kiss on her sweet face.
I will always love you, Aunt Tammy. May you continue to rest in peace.
Breast cancer affects so many women every single day. My heart goes out to everyone who's fighting or has lost a loved one from this disease — you are in my prayers.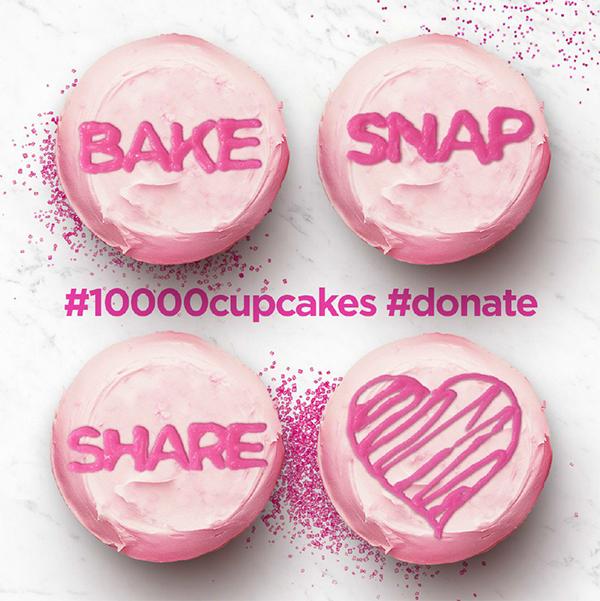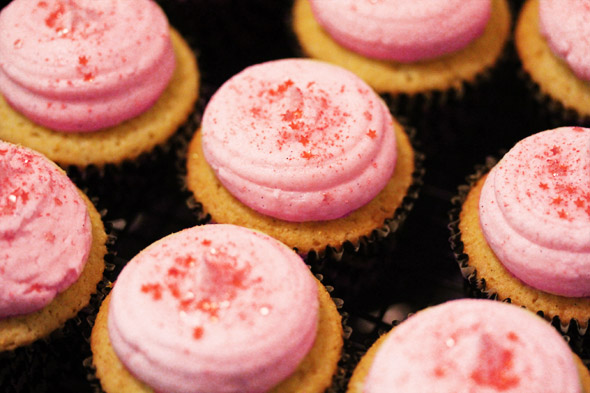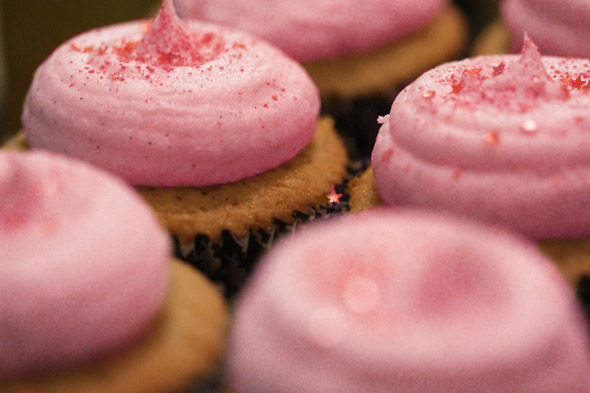 As you may know, October is Breast Cancer Awareness Month. I am partnering up with KitchenAid to spread awareness by participating in Cook for the Cure — the 10,000 Cupcake Campaign. We want everyone to join and help by baking cupcakes for this cause. All you have to do is bake up some delicious cupcakes, take a photo of the cupcakes (with your KitchenAid, if you have one), and use the hashtag #10000Cupcakes and #donate on your social media feeds (Instagram & Twitter). Every time you share a photo of your cupcakes, KitchenAid will donate $1 for each and every cupcake photo or video that is shared up to $10,000.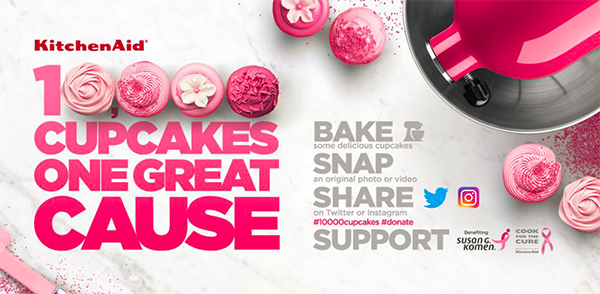 From September 16 to October 18, KitchenAid is launching a social media-based program called 10,000 Cupcakes. The 10,000 Cupcakes campaign encourages cooks to whip up a cupcake recipe, take a picture or video of the finished product and share it on Twitter or Instagram using the hashtags #10000cupakes and #donate. KitchenAid will donate $1 for each and every cupcake photo or video that is shared up to $10,000.

Enter to WIN a KitchenAid Stand Mixer!
Trust me, you want to enter this giveaway. My KitchenAid Stand Mixers (yes, I own two) are my most used kitchen appliances — ever. From bread doughs, to cupcake batters, to buttercream's…winning 1 of 3 cranberry-colored machines would be the icing on your cupcake. I encourage you all to enter — those affected by breast cancer and those who luckily haven't. We need to cure this disease you guys, and I hope you help spread awareness with me. The possibility of winning a free mixer is super sweet, and KitchenAid is giving away THREE of them! Please check out their website for more details. Make sure you enter as soon as possible and share this post with your friends and family, the more who join, the better. Let's fight breast cancer in a delicious way!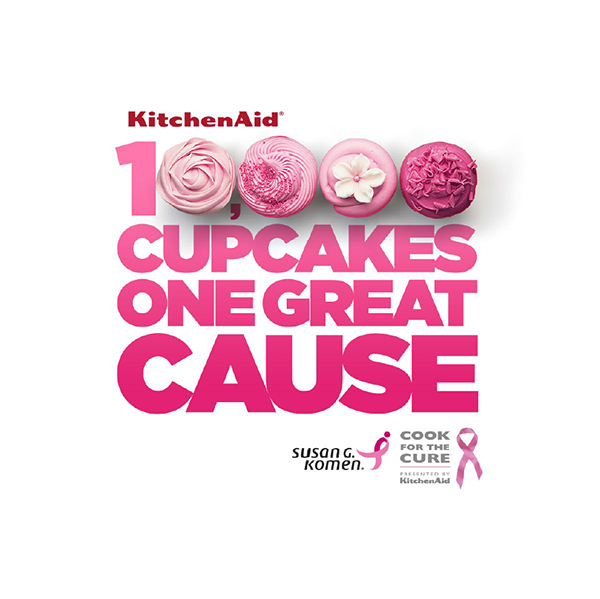 Disclosure
: This site uses various affiliate links. If a purchase is made using one of our affiliate links, we receive a small commission which helps support our efforts. You are under no obligation to make a purchase, but you're
greatly
appreciated if you do. Please read our
Privacy Policy
for more information.