Truth be told, I don't even know who the hell "Big Meech" is. I do however, like the name "big meech" for a burger because it's fitting. I am known for making big ridiculous man-burgers that will make him eat out the palm of your hand. He'll be so happy and so full that he might even fall asleep watching Sports Center, giving you time to catch up on whatever mind-numbing reality TV show you're obsessing over these days lol.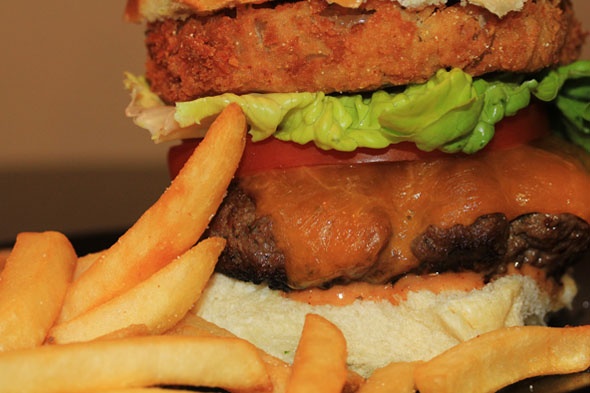 This is a very thorough recipe, but super easy. Trust me.
Knowing I'd be cooking around noon, I woke up at 8am and got everything started. I marinated my onion rings, burgers, and bbq mayo 3 hours in advance. Make sure you do the same, or even prep the night before.
This burger was nothing short of amazing. I fed it to a friend of mine and my dad and they both fell in love. My dad just kept saying "Wow, this is excellent…I'd pay $15 for this". Awww yeah! No seriously, it's incredible and you must try it. I also fried about a pound of frozen fries and tossed with granulated garlic and a little salt for a quick and delicious garlic-fry. I could slap myself…
The bbq-mayo condiment is the only condiment you need. Don't insult me by smothering this extremely juicy and flavorful burger with sugary ass ketchup. I will fight you. Let go of your ketchup dependency already. You only need it for a burger that's dry and lacking flavor — and dammit, this aint the one!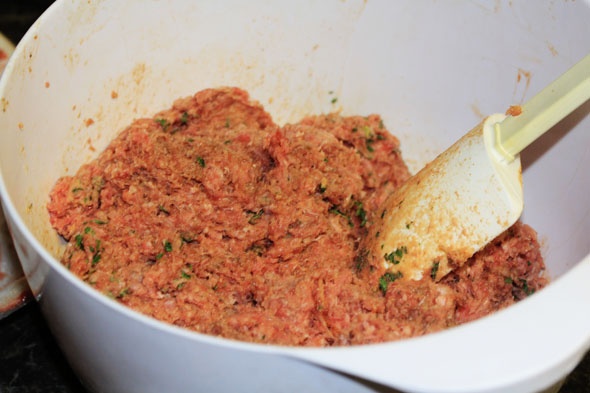 marinated!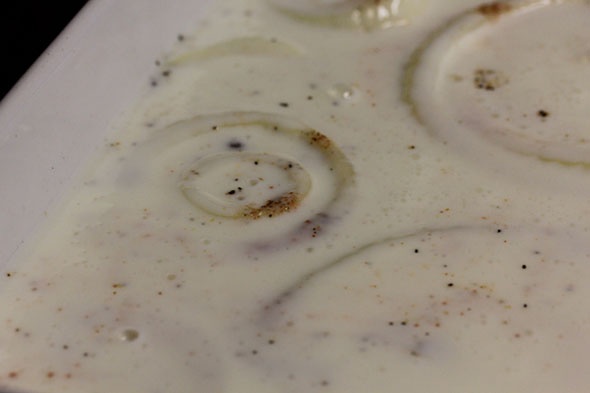 onions – buttermilk – seasoning – epic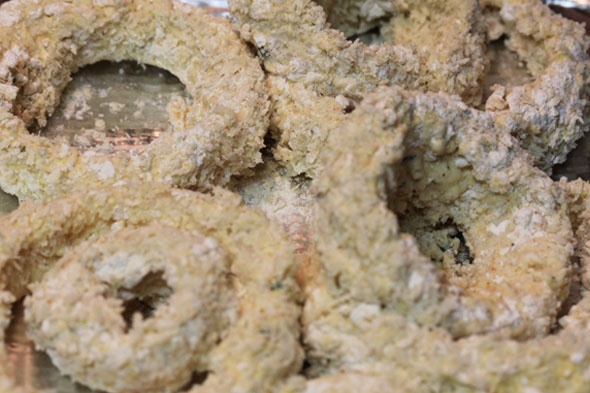 coated!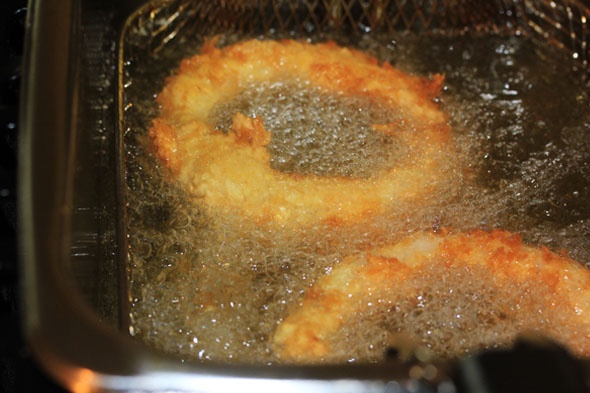 fried!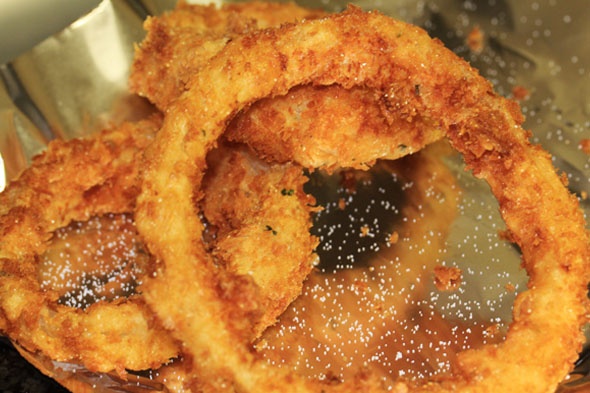 salted!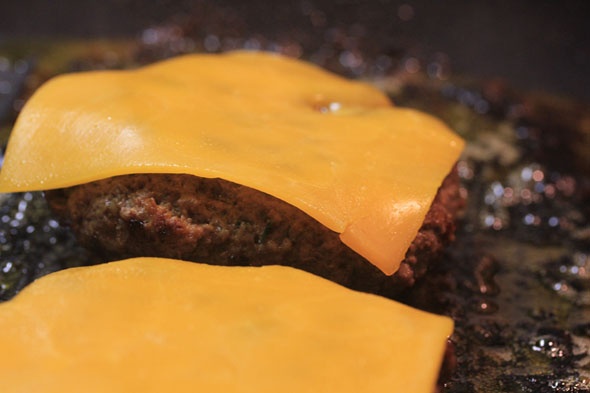 done!

mix!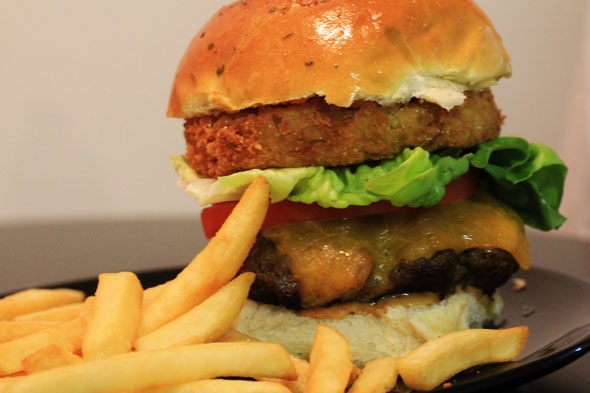 eat!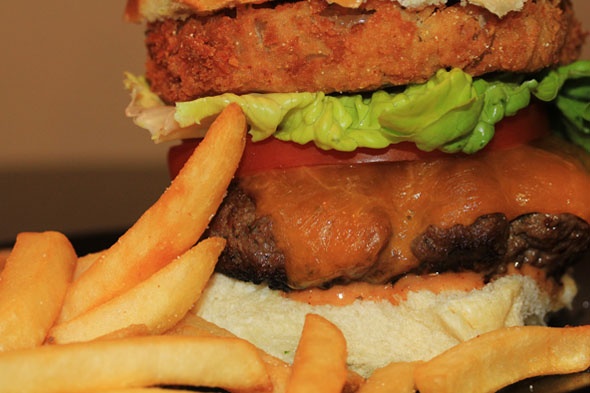 mmmm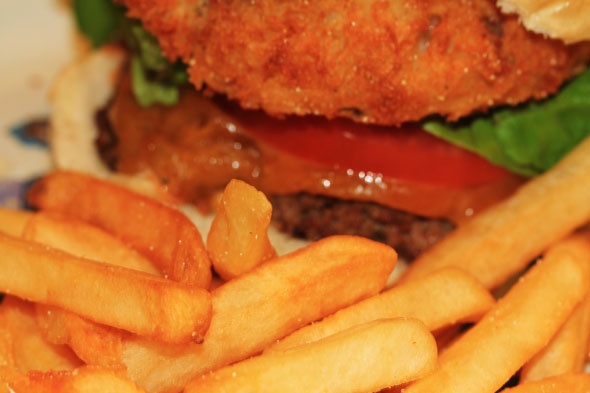 *drool*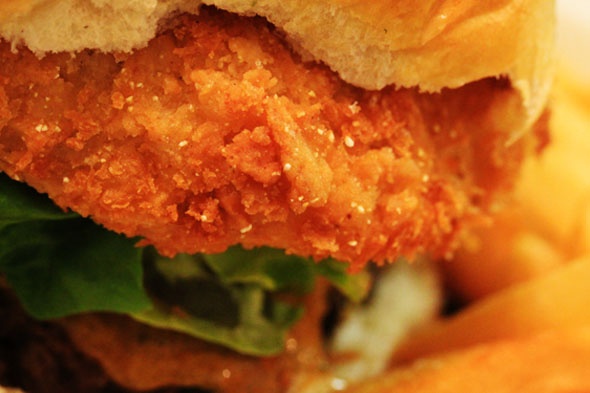 nom
Serve with fries, tossed with chopped garlic, garlic powder, or granulated garlic and a little salt for amazing "garlic fries". Your mouth will be so happy…
Disclaimer: Please note that some of the links on each post, recipe, and/or page may be affiliate links and I will earn commission if you make a purchase through those links, which helps support the site. You are under no obligation to purchase any products through any affiliate links posted here.