I've made a lot of burgers. Lots. They're always delicious. But this one here? This one is my personal favorite. I didn't wanna share the recipe, to be honest. It was that delicious! I bit into it, and seriously felt like I was being embraced by Jesus himself. I had to put it down and just shake my head like, wow, did I really make this?? I sure as hell did, and you can to 😉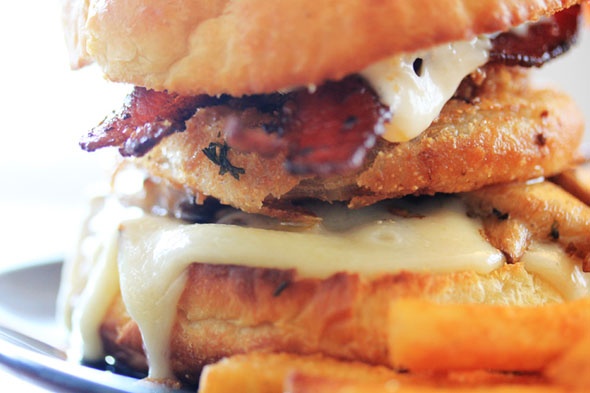 I made these burgers for July 4th, and I'll spare you any "firework" metaphors but this sandwich is pretty damn magical, I must say. You'll bite into it and immediately hear is the first 10 seconds of Big KRIT's Sookie Now, followed by a vicious shoulder jig of approval. It's simply everything. Juicy, orgasmic, flavorful, tender, orgasmic, tear-inducing…did I say orgasmic? You might even ignore your fries like I did. Shiitake mushrooms are definitely my favorite. They take on a very smokey, almost bacon'y flavor that you just have to experience for yourself. If you think you hate mushrooms, I implore you to try these. They're delicious, just give them a chance.
I have to say it once again, this is NOT a burger you want to smother in "America's Condiment of Choice" aka ketchup. Don't insult me, don't insult this amazing burger by putting basic condiments on it. You don't need it. The garlic "aoili" really sets this burger off and compliments it perfectly. I wouldn't recommend skipping it.
No, I'm serious…put the damn ketchup down. Now 😐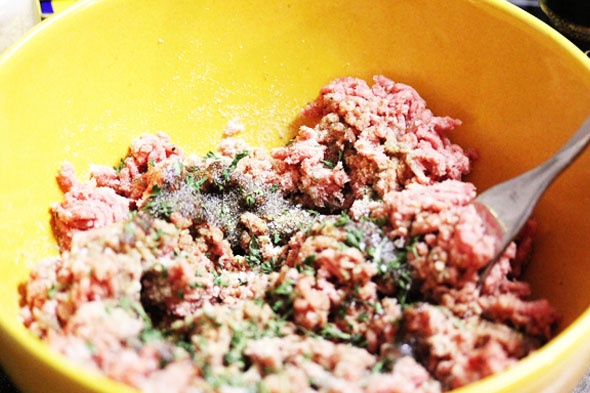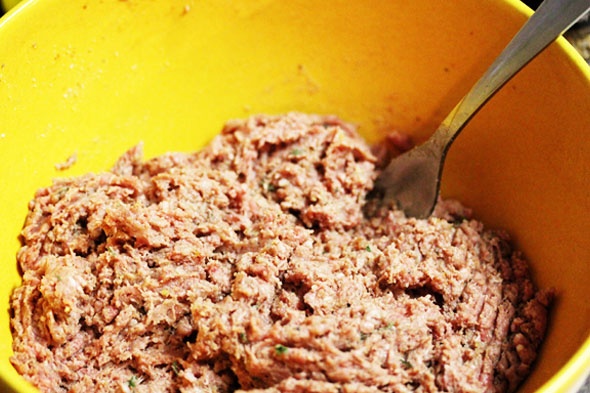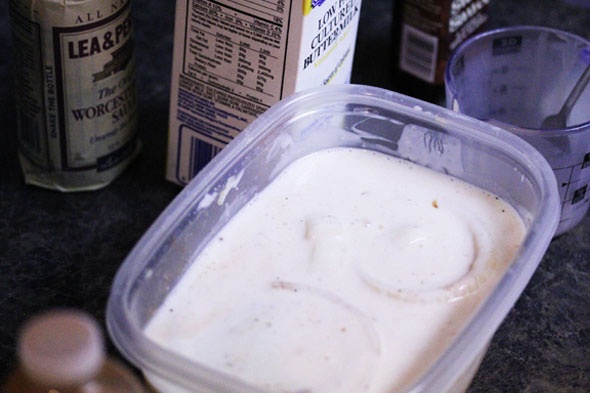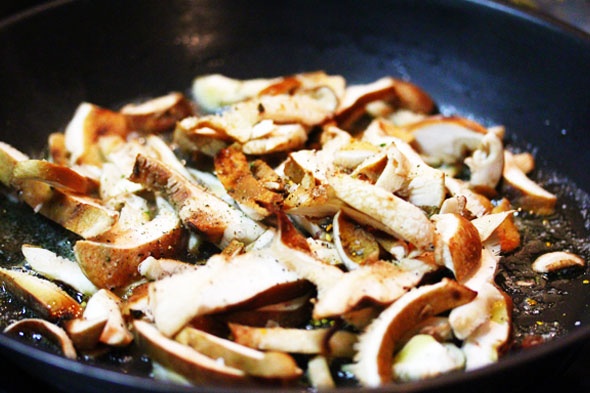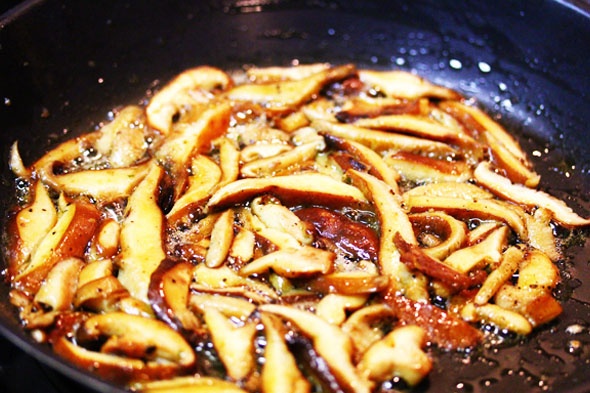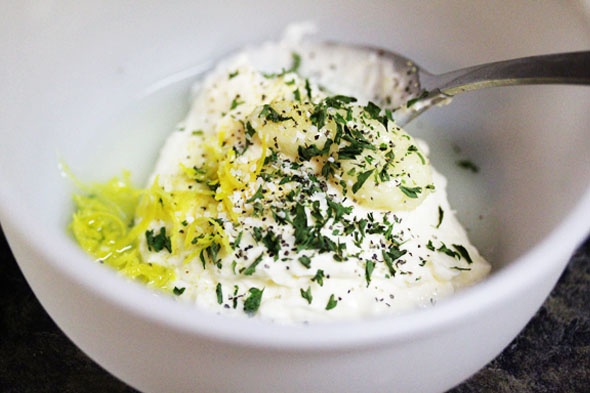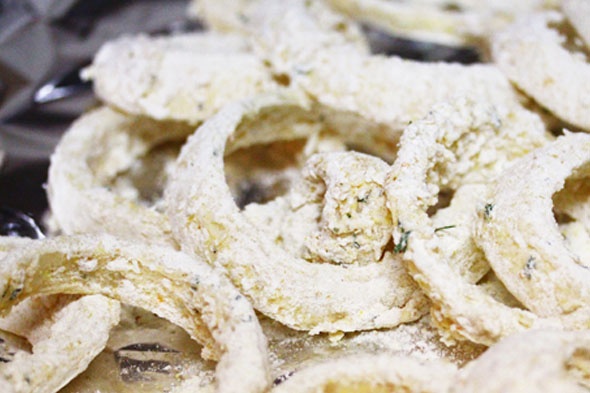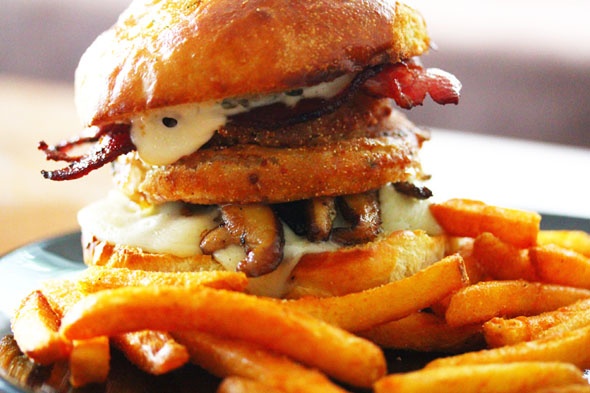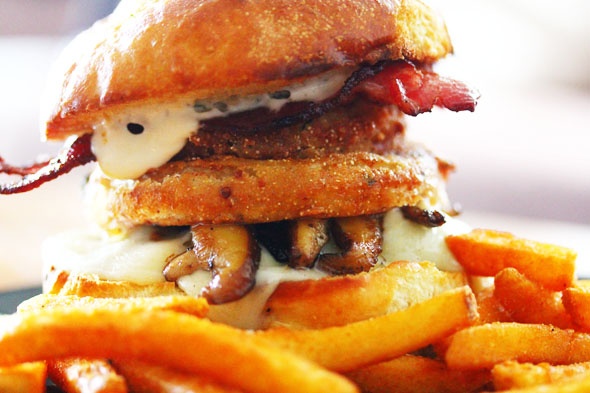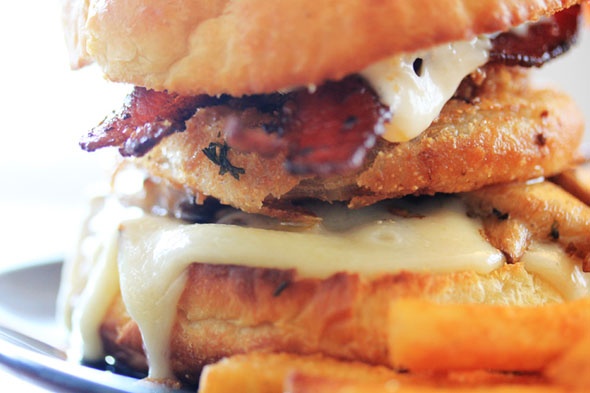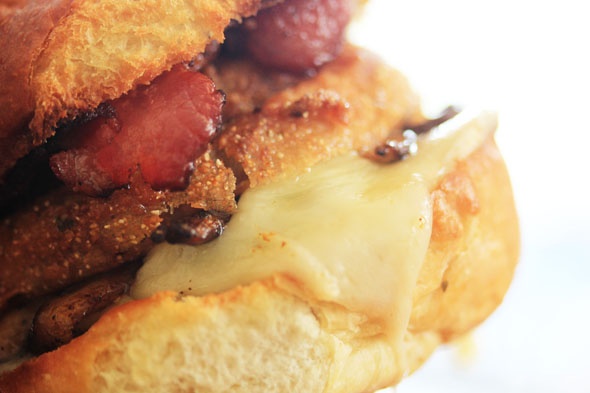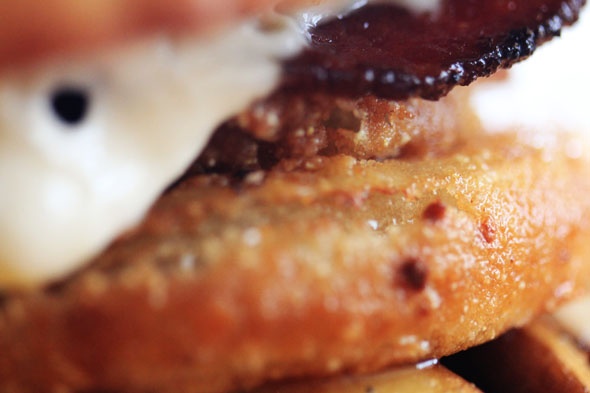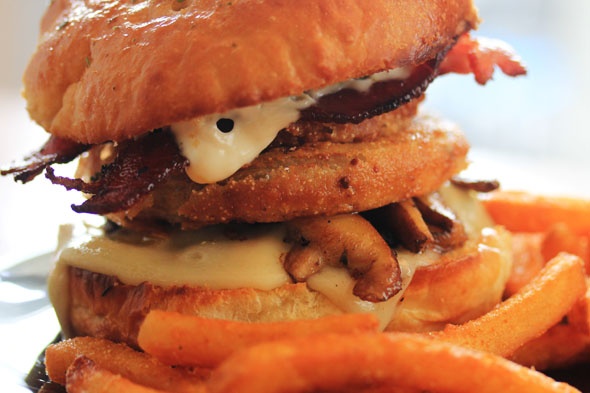 You're hungry. I can tell by the proverbial drool hanging from your bottom lip. I know it looks amazeballs but have a little dignity 😉
Print
Print
Print
Print
Assembly:
Butter and toast your buns.
Spread a layer of the garlic aioli on the bottom half of your bun. Place a patty on top with a slice of swiss cheese and stick under a hot broiler just until the cheese starts to slightly melt. Don't leave it under there for long, and definitely don't walk away. It should take about a minute.
Once the cheese starts to melt down, immediately remove from the oven. The residual heat will continue to melt the cheese.
Place some of the mushrooms on top of the melted cheese, followed by 1 or 2 onion rings, then the bacon.
Spread more garlic aioli on the other half of the bun close it up.
Enjoy and try not to cry…