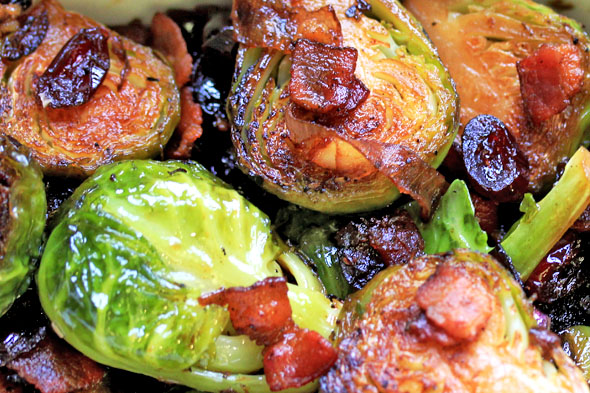 These are the brussel sprouts for those who hate brussel sprouts, or think they hate brussel sprouts. My dad absolutely hates brussel sprouts, and he
destroyed
these. My mom shook her head and raved,
"I eat brussels all the time, but those are the best I've ever had. Makes no sense. They're even good cold"
. Well, neither party is lying here. These are just damn good brussel sprouts. Bacon and brussels go together like eggs and avocado. They're just a match made in mouth heaven. Throw in a few dried cranberries to soak up some of that white wine and we've got ourselves a party. The brussels cook up tender and caramelized, full of delicious flavor, sure to please any skeptic. They aren't the least bit bitter, and sure to be a great addition to your holiday table.