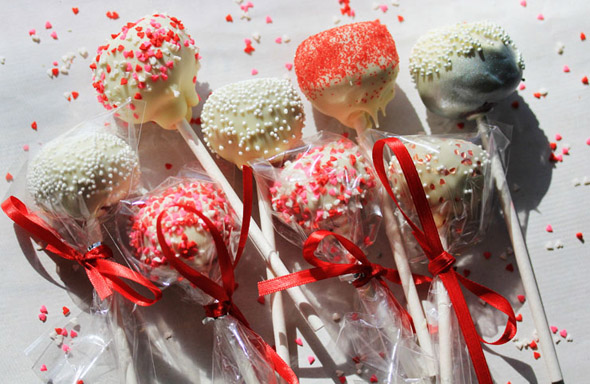 Good news! I've been working on an online store that would allow some of you to purchase delicious baked treats and have them shipped all over the country. Yay! Unfortunately, not every item I plan to feature will be available for delivery, but for those that are, you're in for a treat. Just for Valentine's Day, I'm offering a select number of white chocolate dipped red velvet cake pops (sold by the dozen). Once they're gone, they're gone — at least for now.
I don't even have to tell you how delicious these are, you know how I roll…so you know these are amazing. Moist, rich, decadent…oohhh my goodness! They are so perfect for Valentine's Day. Take advantage!
Use code VDAY13 for 10% off at checkout. You have until Tuesday Feb. 5th to place your order, as they will be shipped out 48 hours after they're made on Thursday, Feb. 7th. via FedEx. Choose your shipping option wisely.
http://carnaldish.myshopify.com/
Pin It
.