Steakhouse Burgers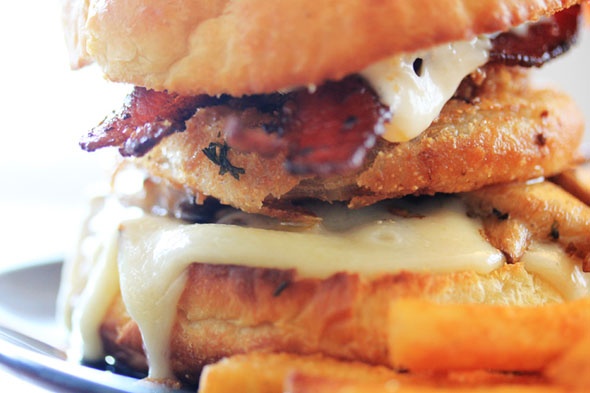 1 lb ground beef (at least 80/20 for a juicy burger)
¼ cup steak sauce (such as A1)
2 to 3 tbsp worcestershire sauce
2 tbsp heavy cream
¼ cup seasoned bread crumbs
Drizzle of extra virgin olive oil for added moisture
Seasoning to taste (I used McCormick's Montreal Steak seasoning, kosher salt, granulated garlic, onion powder, cayenne, a little dried parsley — use whatever you have)
To the ground beef, add the worcestershire, steak sauce, heavy cream, extra virgin olive oil, seasoning and bread crumbs. Gently mix and make sure everything is incorporated well. Cover and let this marinate for at least an hour in the fridge.
After marinating, form your patties. They will shrink just a little when cooked, so keep that in mind when sizing them.
In a skillet over medium-high heat, cook your patties — flipping just once and DO NOT PRESS the patties down with your spatula. Cook for about 5 to 6 minutes on each side, or until juices are no longer pink.
Remove from heat and get ready to assemble these babies...